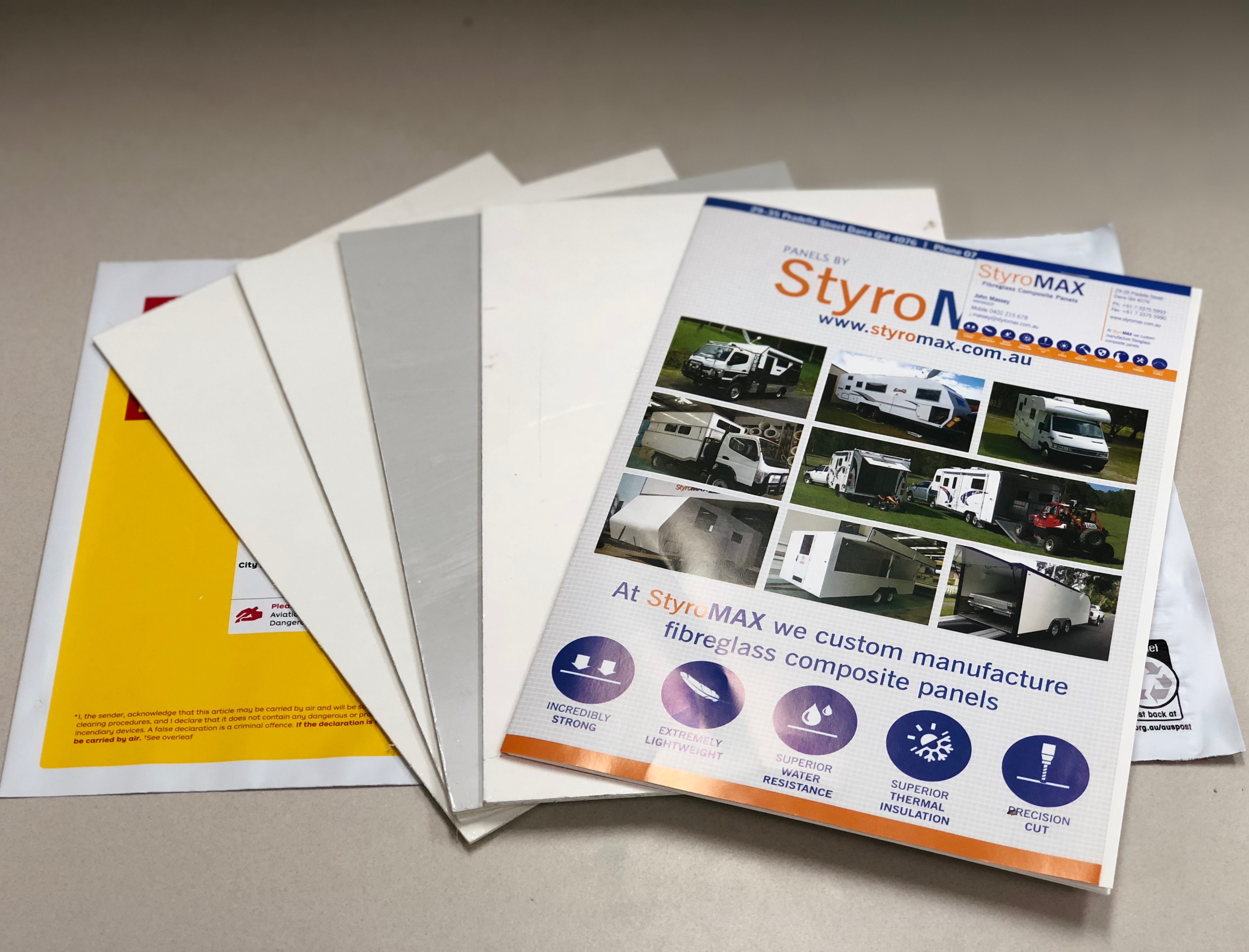 This sample pack is popular with our DIY builders to get a physical sample of our fibreglass sheeting. Although the sample pack is essentially free, there is a fixed Australia- wide express postage fee which will guarantee an efficient delivery service for these items.
The sample pack includes:
Associated Technical Data Sheets.