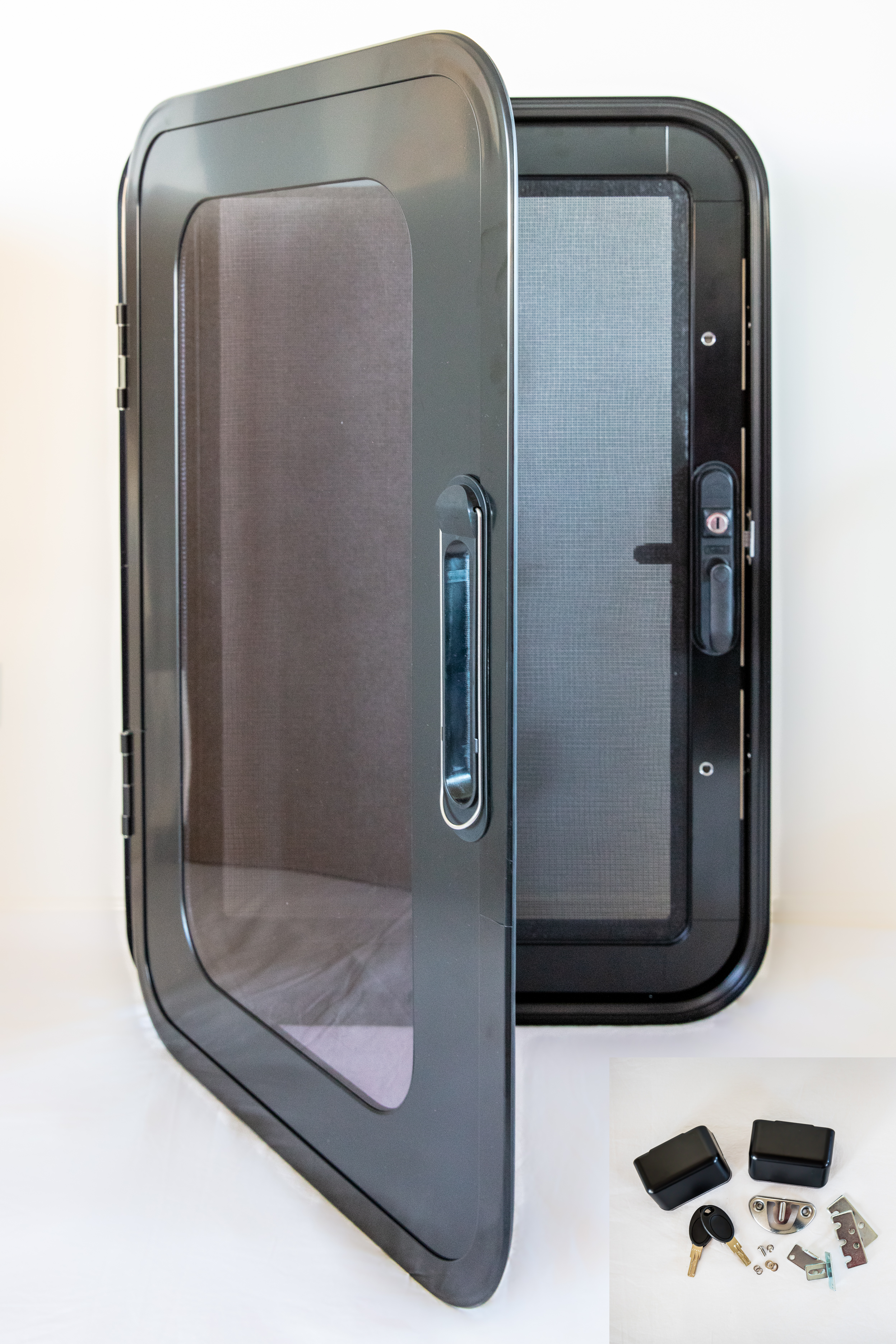 The Aussie Traveller range of doors offer maximum security with a modern look.
Teardrop Camper doors come with a security screen and lock.
Their small size and large acrylic panel make them ideal for small caravans of all types measuring at 900mm x 622mm. The Tear drop doors have a have a 90mm corner radius, and are available in either white or black, and either left-hand hinge or right-hand hinge.
Also available are doors for caravans and motorhome doors.
The Tear Drop Doors Price List is available for download below.
Benefits:
Separate security fly screen
Lightweight
Easy install
Modern look
Will fit StyroMAX panels
Can be used with: