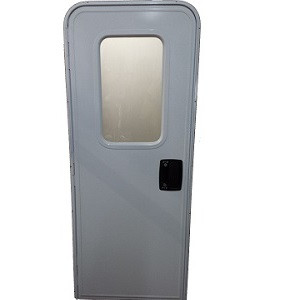 The Aussie Traveller range of doors offer maximum security with a modern look.
The motorhome door range come with frosted windows and a security lock.
Also available are doors for caravans and tear drop camper doors.
The full Motorhome Doors Price List is available for download below.
*Please note, we do not keep the motorhome doors in stock, so please allow a minumum of 10 business days to receive your order.
Benefits:
Separate fly screen door
Security lock
Lightweight
Easy install
Modern look
Will fit StyroMAX panels
Can be used with: