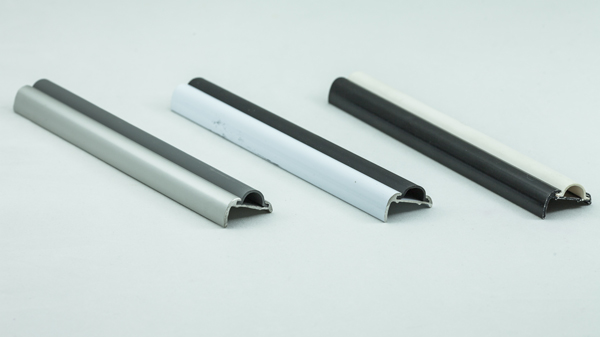 StyroTRIM/RV is our most popular finishing trim for RV bodies. This aluminium extrusion trim is pliable and can be bent around a radius such as a rolling roof line or wheel arches. This trim can be screwed or riveted to your panels but most commonly is glued on using Teroson MS939 with just a few rivets or screws to hold the trim in place as the glue cures. Available in powder coated white, black or clear anodised. Each StyroTRIM/RV length comes with a PVC cover strip, available in white, black or grey. Most popular combination is white trim with black seal.
PRICE: $32.45/5mtr length.
Please note, all finishing trims sales must be pre-paid and are sold at the full length. No on-site cutting.