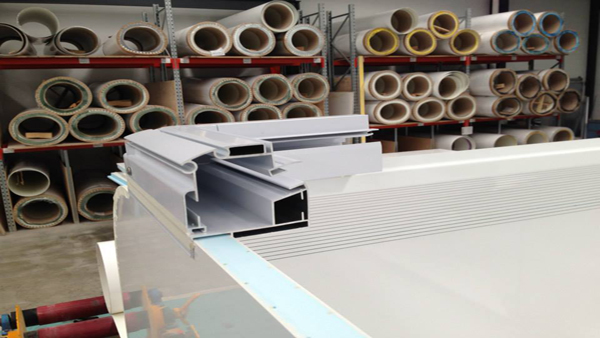 StyroPOP-TOP is a two piece aluminium extrusion used for creating a canvas sided pop-top roof. The extrusion is sold in kit form at either 4.0mtr or 4.8mtr lengths which is complete with upper and lower profiles, extrusion joiners and rubber seal. The extrusions have a powder-coated finish and is available in either black or white. Both the upper and lower profiles have a groove for canvas sock mounting. The lower profile is a perfect fit to our StyroRV panel and adds tremendous strength to the upper body shell. The upper profile has a flange which is used for the roof panel bonding.
PRICE:
StyroPOP-TOP 4.0 $1364.00/kit.
(Includes 2 x 4mtr lengths of upper & lower profile & 1 x 4.8mtr length of upper & lower profile, joiners + rubber seal)
StyroPOP-TOP 4.8 $1496.00/kit.
(Includes 3 x 4.8mtr lengths of upper & lower profile, joiners + rubber seal)