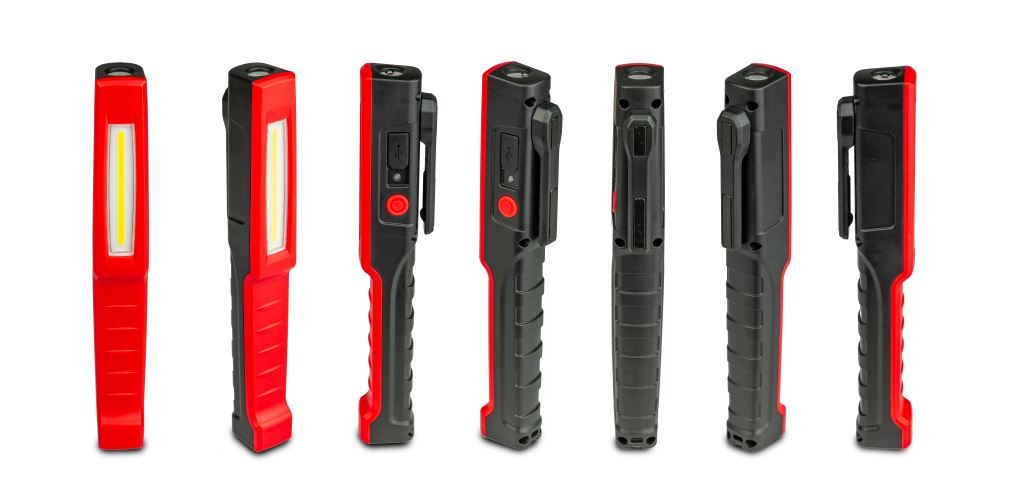 The StyroLAMP/PL series are convenient, 3.7V rechargeable magnetic mini-torches with a rear pocket clip.
StyroLAMP/PL190 is a heavy duty, rechargeable magnetic pocket light, featuring the main worklight and a top position torch lamp, with a super strong magnet mount. The lamp has a 1.5 hour runtime on high/5.5 hour runtime on low/ and 4 hour runtime on the torch, taking 3 hours via micro USB cable to completely recharge. Producing 350/120lm, the StyroLAMP/PL190 is a cool white colour at 6500K.
With a polycarbonate lens, IP54 ingress protection providing impact, shock, chemical and oil resistance, and a 2 year warranty, this lamp makes the perfect pocket light for your needs.
PRICE: $49.35/each.
Can be used with:
Recommended Tips:
See gallery for applications.
DOWNLOADS