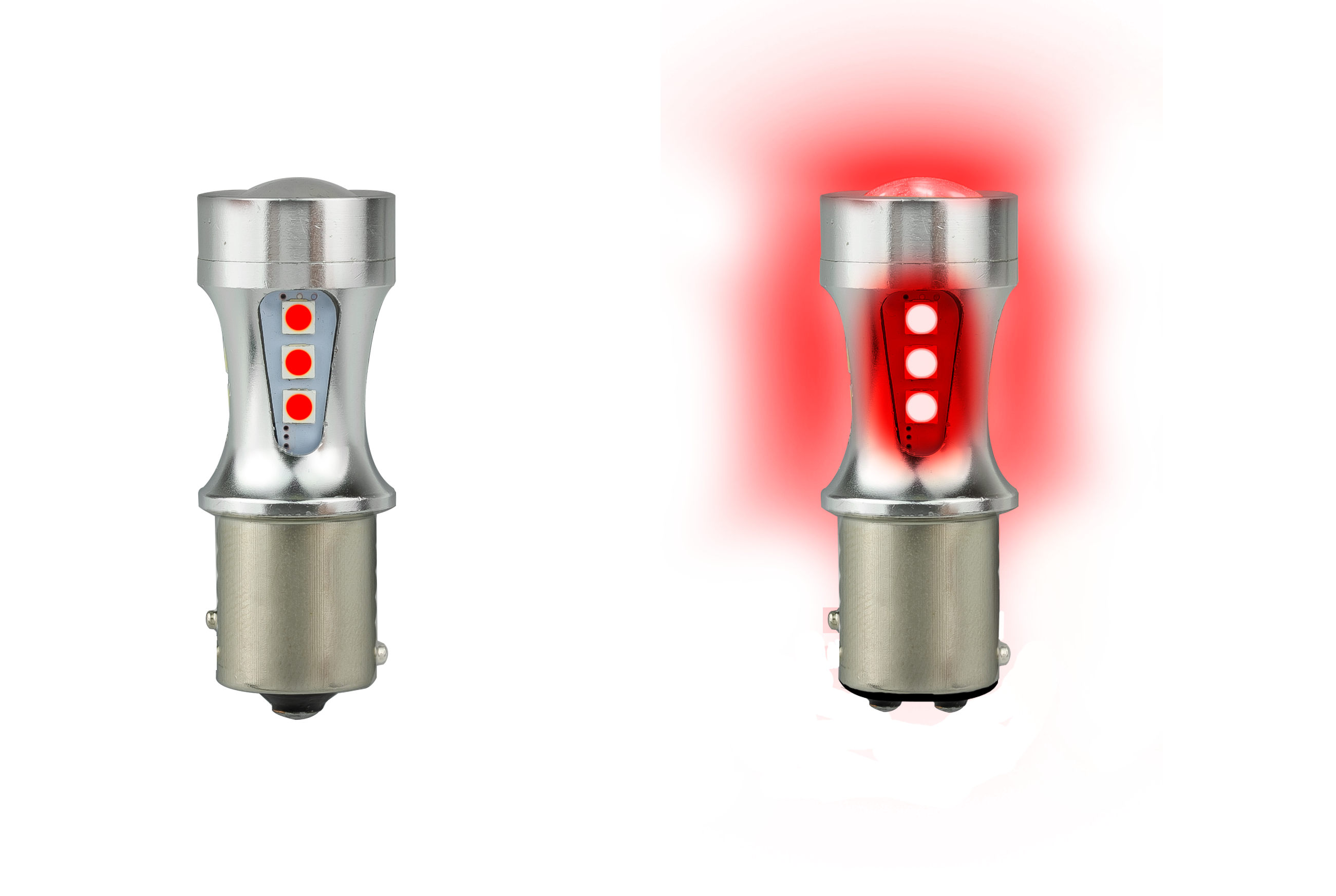 The StyroGLOBE Bayonet series are easy to install, 12-24V replacement Bayonet LED globes compatible for all CAN Bus equipped vehicles. They are a BAY15D fitting, which simply fit into the connector of your lamp holder.
50mm long, StyroGLOBE/1157RM stop/tail globe has 18 SMD LED's, 360° beam angle with 380/125 effective lumens. These globes have a 32V over voltage protection level, and are reverse polarity protected. Comes with 10 year warranty, and offers 50,000 hours of lifespan.
PRICE: $13.25/each.
Can be used with:
Recommended Tips:
See gallery for applications.