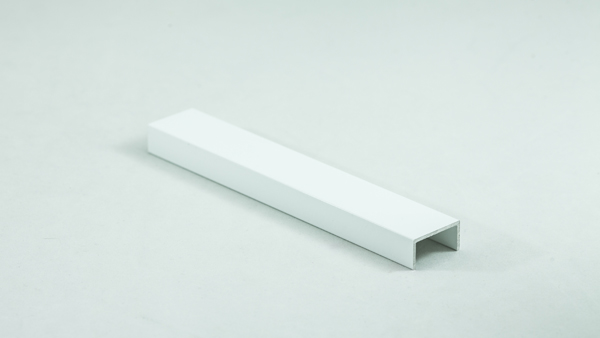 StyroCAP/LT aluminium 'C' section fits panel from 29mm to 29.8mm. It's ideal for trimming the ends of a panel and is sold in 5mtr lengths.  This trim is available powder coated either pearl white or satin black, and commonly fixed with Teroson MS939.
PRICE (White): $37.15/5mtr length.
PRICE (Black): $40.45/5mtr length.
NOTE: StyroCAP can only be purchased with a StyroMAX panel – Not for individual sale. A current STMA production job number must be supplied in order for you to purchase.