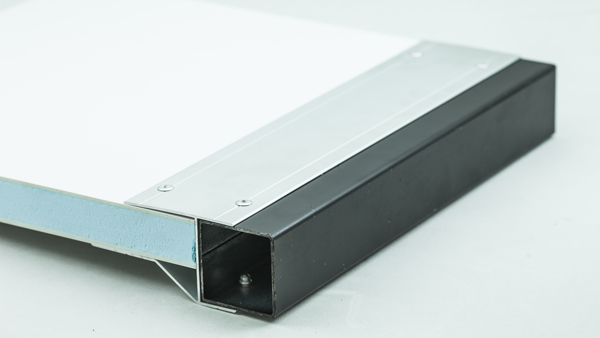 StyroBOW is our aluminium adaptor extrusion which converts 50mm to 28.5mm – 30mm panel. This adaptor trim is used on builds that require a 'full width opening' rear door such as race-car trailers or toy haulers. The extrusion is sold in 5mtr lengths and has a clear anodised finish.
PRICE: $68.00/5mtr length.
NOTE: StyroBOW can only be purchased with a StyroMAX panel – Not for individual sale. A current STMA production job number must be supplied in order for you to purchase.