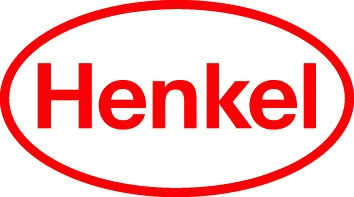 Manufacturers in the automotive and RV industries rely on Henkel and its complete line of adhesives and sealants to make their manufacturing and assembly processes more efficient and less expensive. At StyroMAX we too enjoy these advantages and that is why we use and only recommend Henkel adhesives and sealants. Whether you have a large scale laminating project (use Macroplast) or just a small one (use Teroson MS939) StyroMAX can supply a Henkel product to suit your needs.
The Macroplast glue is sold in 1kg increments up to 25kg, please see the table below for pricing.
Please note, all Macroplast orders have a 48 business hour turn-around time and must be pre-paid.
Macroplast Prices
| | | |
| --- | --- | --- |
| Part # | kg | Price |
| TRPG01/01 | 1 |  $    29.60 |
| TRPG01/02 | 2 |  $    45.50 |
| TRPG01/03 | 3 |  $    62.37 |
| TRPG01/04 | 4 |  $    76.30 |
| TRPG01/05 | 5 |  $    90.22 |
| TRPG01/06 | 6 |  $  106.13 |
| TRPG01/07 | 7 |  $  120.06 |
| TRPG01/08 | 8 |  $  144.79 |
| TRPG01/09 | 9 |  $  158.72 |
| TRPG01/010 | 10 |  $  172.65 |
| TRPG01/011 | 11 |  $  189.52 |
| TRPG01/012 | 12 |  $  203.44 |
| TRPG01/013 | 13 |  $  217.37 |
| TRPG01/014 | 14 |  $  231.30 |
| TRPG01/015 | 15 |  $  245.23 |
| TRPG01/016 | 16 |  $  259.16 |
| TRPG01/017 | 17 |  $  279.30 |
| TRPG01/018 | 18 |  $  293.23 |
| TRPG01/019 | 19 |  $  307.15 |
| TRPG01/020 | 20 |  $  321.08 |
| TRPG01/021 | 21 |  $  335.01 |
| TRPG01/022 | 22 |  $  348.94 |
| TRPG01/023 | 23 |  $  362.87 |
| TRPG01/024 | 24 |  $  376.80 |
| TRPG01/025 | 25 |  $  390.72 |