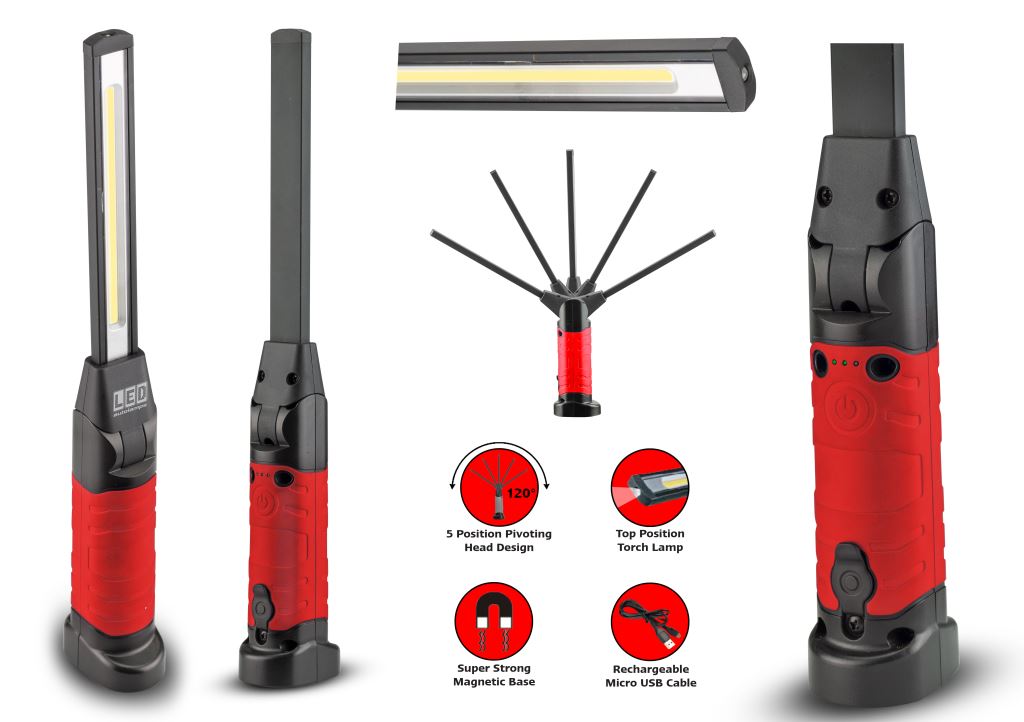 The StyroLAMP/HH340 series are convenient, 3.7V rechargeable workshop inspection wands with a 120°, 5 position pivoting head.
StyroLAMP/HH340 is sized as 340mm x 41mm x 61mm, with a super strong magnet on the base. The lamp has a 3 hour runtime of the worklight flood lamp on low/6 hour runtime on high/ and a 7 hour runtime of the top torch light, taking 4 hours via micro USB cable to completely recharge. Producing 300/600/120lm, the StyroLAMP/HH340 is a cool white colour at 6500K.
With a polycarbonate/aluminium lens, rubber grip, IP54 ingress protection providing impact, shock, chemical and oil resistance, and a 2 year warranty, this lamp makes the perfect inspection wand for your needs.
PRICE: $63.00/each.
Can be used with:
Recommended Tips:
See gallery for applications.